How Do I Start Playing Bingo On Facebook?
Last Updated on , written by Amelia Cassiday
You must set up a virtual bingo game and invite friends if you want to start playing bingo on Facebook.
Playing bingo this way on Facebook is just one way that friends can play together without going to a bingo hall, and this has become considerably popular over the last couple of years.
There are several free ways to host a bingo game on Facebook. As such, there are several software providers integrated with the social media company that enables you to do this. By searching for this in the Facebook search bar, you will be presented with a number of effective and reliable options that you can choose from, all free of charge!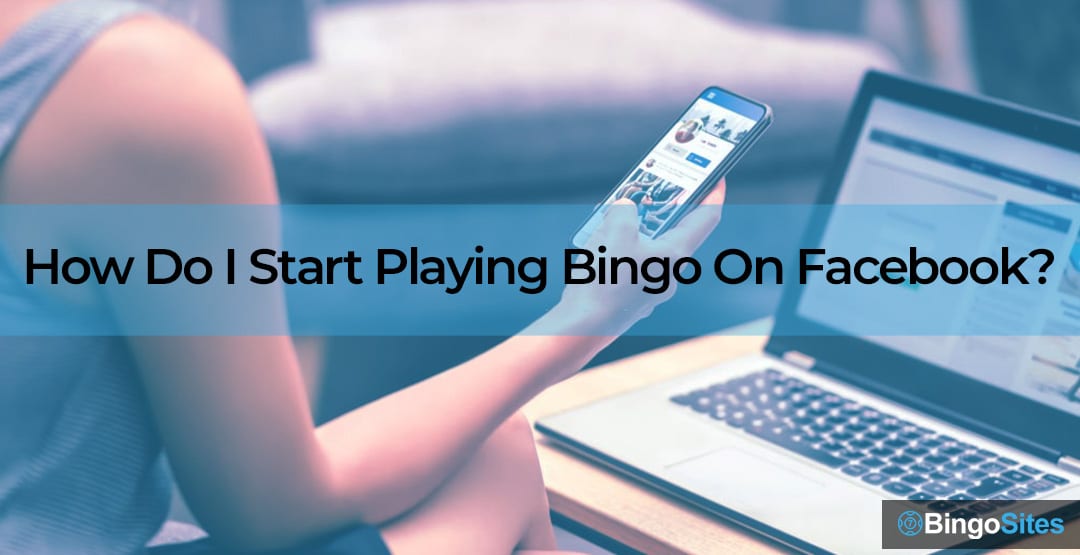 What Is Involved In Creating a Bingo Game On Facebook?
Most bingo creation software on Facebook will give you a time limit to play once you have invited all of your friends, while some will also have a set number of cards that can be active at any one time.
You can restart a game as many times as you want – probably best not to do this in the middle of one, though! Also, you have the option to pick the bingo grid pattern that you want – most have many of them available, and this injects more fun into the game.
Most bingo sites tend to stick to the traditional bingo formats, though the software that is available via Facebook is more creative and offers a lot more choice to players.
In addition, this is also free with no payment required from any players; however, if you are playing among friends, you may want to make it more interesting.
Maybe everyone has to contribute to buying the winner a drink as an incentive. However, because there is some bingo software on Facebook that allows you to play for three hours per session, it could be a good idea to keep a tally of the winners because that could potentially add up to a lot of games!
The next thing for each player to decide is the device they want to play on. While mobile phones can be convenient, they might not be practical if someone has a call coming through. On the other hand, a desktop computer could also be uncomfortable, so a tablet is likely to be the most sensible choice if you have one available.
What To Be Aware Of When Playing Bingo On Facebook
Firstly, you need to make sure that everyone knows who is in control of the software in your Facebook room and who sets it going. Communication is vital, so it is a good idea if everyone knows what is going on.
Linked to this, it is a good idea to check that everyone has a Facebook account as well; otherwise, they will not be able to take part. However, it is very easy to set one up, and they only need to use it to play bingo if they wish. It may also be a good idea to download the Facebook app to make it more convenient, depending on your device!
As well as this, making sure that everyone has a strong and stable WiFi connection is vital because it could be very frustrating if the internet cuts out for someone who is on course to win a game.
This sounds like common sense; however, a device that is fully charged is just as important, or at least one that has a charger on hand so that you can quickly plug it in when you get a warning message. If you are using a mobile device, it could even be helpful to connect to a power bank during the game.
Making sure that everyone is aware of what the rules are before you start playing can save potential arguments or time further down the line; however, the games are simple. It is more about ensuring that people know when a game is commencing in case they are away from their device.
Factor in that some people may not like constant screen time, so it could be a good idea to have a couple of 10-minute breaks so that people can go to the lavatory, get a drink, or simply walk around if they have been playing sitting down.
Tips For Playing Bingo On Facebook
A good idea is to keep games between friends because it can be awkward if you invite a stranger into your bingo room – it might also put them on edge as well.
Remember that this is just for fun, so try to enjoy it and be humble if you don't win – it is not worth getting angry over. Furthermore, try as many different games (patterns) as possible to keep it interesting – this can have a significant visual impact if you have been playing the same one continuously.
By taking regular breaks, it enables you to stay concentrated and also maintain a good relationship with your friends throughout the game. Just stepping away from your device and getting some fresh air can make a big difference.
Ultimately, it is not difficult to start playing bingo on Facebook once you have found the software and also know who wants to play!