With the online bingo space growing at an exponential pace, bingo websites are now looking to take things to the next level by replicating the real-world bingo hall experience in a virtual format. By this, we mean allowing players to communicate with one another while playing a round of bingo.
Whether you're looking to tell your fellow players what number you need to win or moan about the bingo ball machine going against you, online bingo sites now allow you to do this with ease. However, as is the case in any environment that has an element of 'competitiveness' to it, online sites require the services of a dedicated bingo chat host.
With hundreds of regulated bingo sites now in operation 24 hours per day, there are heaps of opportunities available if this is something that interests you. If it does, take the time to read our informative guide on everything you need to know about becoming a bingo chat host!
What is a Bingo Chat Host?
In its most basic form, a bingo chat host is employed by an online bingo site with the view of moderating the end-to-end player experience. Although the ball drawing process is handled by the underlying software algorithm, bingo hosts must ensure that everything runs smoothly. More specifically, they are there as the go-to person should players have an in-game query or question.
In-Game Assistance
For example, let's say that you are playing a game of online bingo but you are unsure as to how much a 'line' win pays. Where do you turn? That's right – you'll need to look for the in-game bingo chat host. This is a seamless process, as all that you need to do is use the in-game chat facility and the host will respond immediately.
In a second example, you might be having issues ascertaining how to actually buy a bingo ticket. Once again, by sending a message to the bingo chat host in real-time, you'll receive a dedicated response in seconds!
Moderating Players
On top of providing in-game assistance, bingo chat hosts are also required to moderate player-to-player communications.
For example, while the vast majority of players are able to chat in a friendly and respectful manner, there might come a time where a player is pushing the boundaries of what is deemed acceptable.
As the online bingo space operates on a faceless basis, unsavoury chat messages can have the undesired effect of upsetting other players. As such, the bingo chat host will ensure that players can enjoy their bingo endeavours in a safe and friendly environment.
Full Knowledge of the Underlying Rules
Finally, it is also important to note that bingo chat hosts must have a full understanding of the underlying rules. This isn't only the case with traditional 90-ball bingo, but all other variations of the game that the bingo site in question hosts. As such, whenever a bingo site launches a new game, the bingo chat host must ensure that they are fully versed in how the game works.
Bingo chat hosts will also be required to have in-depth knowledge of any respective best bingo bonus terms and conditions. In fact, as a lot of players are drawn to online bingo sites for their lucrative promotions, you should expect to receive a lot of queries. This is likely to centre around wagering requirements, so make sure you understand how bingo bonuses typically work!
Am I Suitable to Become a Bingo Chat Host?
Although at first glance it might appear that anyone is suitable for a role as a bingo chat host, there are some minimum requirements that must first be considered. For example, during peak hours (evenings and weekends), each bingo game is likely to have a significant number of players at any given time. As such, this is likely to result in a high number of messages going through the chat box facility.
What this means for you as a potential bingo chat host is that you not only need to be able to work quickly, but also competently in a high-pressure environment, too. If you fail to respond to an in-game request in a timely manner, or worse – miss the request completely, then this will lead to players feeling frustrated.
Secondly, you as a bingo host need to be fully versed in how bingo works. As such, you are best advised to brush up on your bingo knowledge before starting the application process. Online bingo sites will want to see that you are an expert in the game, as this is what online players will expect from an in-game bingo chat host. Don't worry, there are heaps of materials online that can assist with this.
Finally, you might be required to work unsociable hours. As we briefly noted earlier, peak bingo hours are typically found in the evenings and over the weekend. As such, you need to be prepared to work non-conventional hours. On the other hand, as bingo sites now operate on a 24/7 basis, you might be lucky enough to land a role on a standard Monday-to-Friday, 9-5 basis!
How can I get a job as a Bingo Chat Host?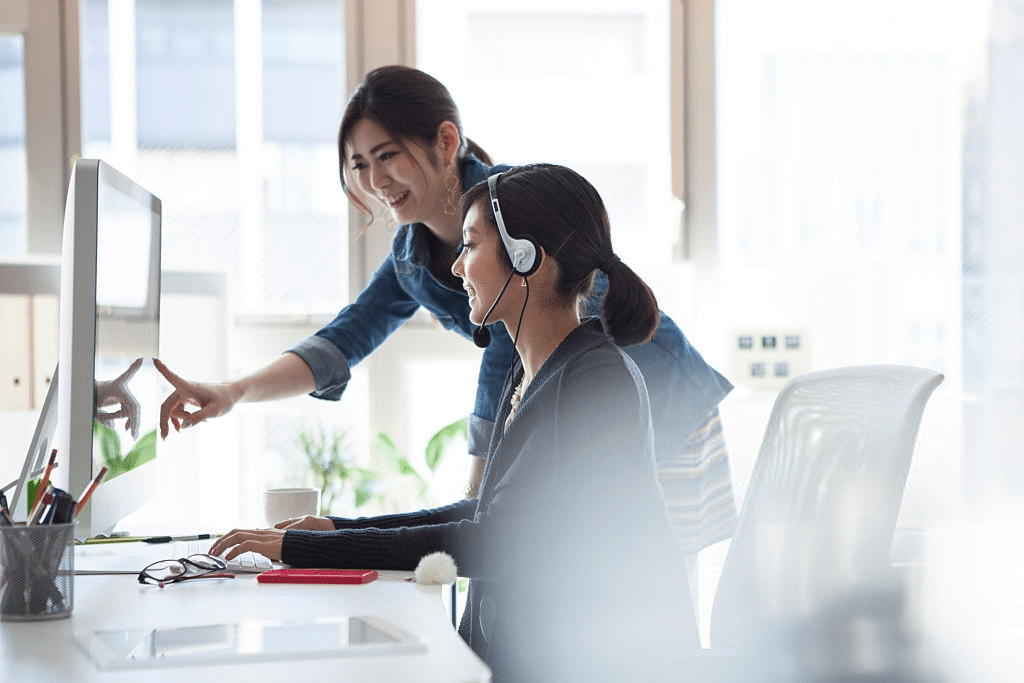 If you like the sound of working as a bingo chat host – and you think that you have the required skills and knowledge, then it's now time to start being proactive. Your first port of call should be to draft up a professional CV.
Although you might not have any specific experience in the bingo space per-say, try to identify skills that would stand your application in good stead. Think along the lines of prior customer service experience, or even the ability to type a high number of words-per-minute.
Once you've got your CV up-to-date, you are then ready to start making some applications. A good starting point would be to search through popular online job platforms like TotalJobs or Indeed.
If this doesn't suffice, then the best advice that we can offer is to contact the online bingo site directly. Even if the bingo platform does not list any current vacancies, it is well worth sending in your CV – alongside a cover letter that outlines your desire to become a bingo chat host.