Bingo – a brilliant, engaging game, played by millions for a favourite pastime every day!
Apart from some free bingo games, players must not forget that it's a form of gambling. For bingo lovers, it is all about having a fun time, but beware of those situations when you groan at your empty wallet in the morning.
The goal is to enjoy the game, not fall into the trap of a gambling habit.
Today, hundreds of trusted bingo sites are available for enthusiasts to play online. It is hard not to get tempted. Various promotional offers pop straight on the smartphones, rousing the players to take action they did not intend to in the first place.
Don't be a plonker mate, just set a budget and enjoy playing the game.
Leave money for other valuable stuff in your life – have a pizza party or go on a date.
Why Do You Need a bingo Budget?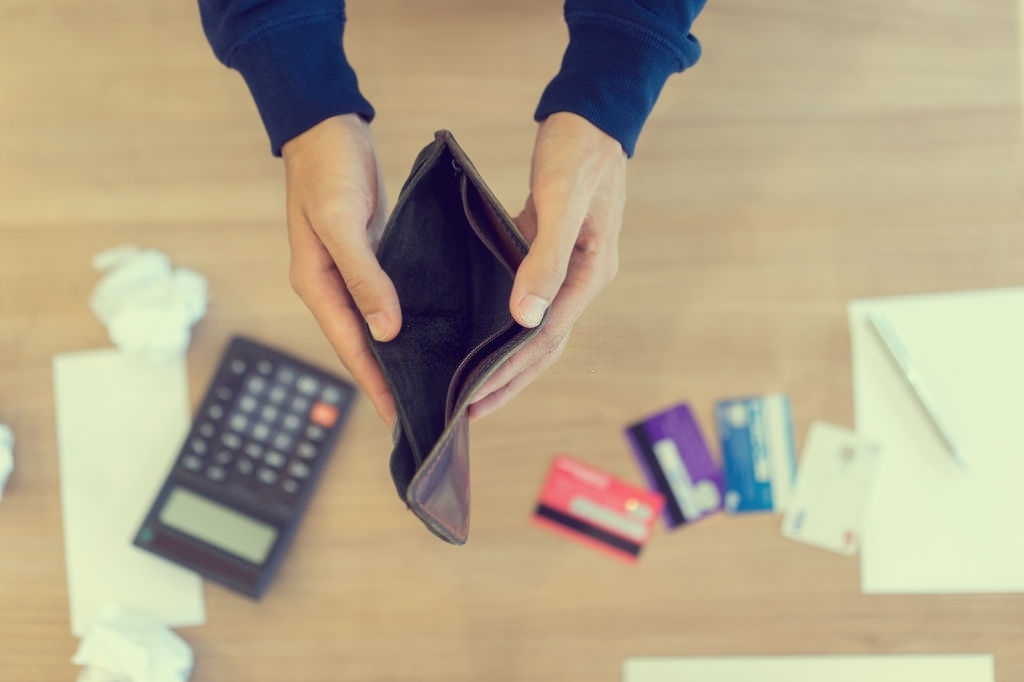 It is unnecessary to have a budget to play bingo online, but it's a bloody good thing to do!
It enhances your spending power and helps in managing your finances better. Some more reasons why you need a bingo budget
It can prevent overspending. Without any clear information on your spending patterns, it's easy to overspend and feel gutted later.
It can protect you from gambling addiction. The cycle of winning and losing can cause a chemical stimulus in mind, leading to uncontrollable urges, an intense psychological need to gamble frequently.
It helps you to keep an eye on the spent each week on bingo or slots. It warns before you go down the slippery road.
It helps you understand the wagering requirements. To fully unlock welcome bonuses, bingo sites require you to wager a certain percentage. So, if you are not aware of it, you could end up spending more than you intend. Check out the rules before you start playing a game. The trick is not to deposit the minimum requirements for the welcome bonus but get a chance to understand and enjoy the gameplay with a small amount.
It helps you to keep track of your wins. When you deposit £20 somewhere, then win £10 there, or lose £20 on another site but get a £30 bonus, it is hard to keep track of whether you are making a profit or losing money.
Setting a small budget not only maximizes your earning potential but also gives you a chance to earn by playing online bingo without stretching it. Here are some bingo strategies to help you enjoy the game more without financial stress.
Developing bingo Strategies
1. Understand the Rules
Take some time to go through the pay structure and rules of the game. It can differ from one game to the other. It helps you in preparing a working strategy based on it.
2. Manage your Money Diligently
Compared to other online gambling games, bingo is considered a – low-stake game. But, it is hard to fight the temptation of placing more bets. The secret is to have well-practiced money management abilities similar to what you do for your household finances.
3. Develop a Recurring bingo Fund
You do not need a well-stocked bank-account to play bingo. Have a deferred saving plan to use your bingo earnings in the game further. Instead of withdrawing all your savings, redeposit your winnings in your play account. It will help in saving the buy-in cost during the next round.
4. Understand Winning Ratios
Another successful bingo strategy is to play often and develop an understanding of winning ratios. It occurs when you repeat an action often enough to see a pattern. Like, if you play bingo ten times and win once out of it, you understand the winning ratio – 1:10, i.e., you need to play another ten rounds to win once.
Always remember it's just a game!
If you are a novice player, without the time or the understanding to develop your bingo budgeting strategy, keep reading ahead for more tips.
Seven Useful Tips to Stick Within Your Budget
There are many ways to keep to the bingo budget that you have set for yourself. Here are some tips
1. Keep a Record
Choose a convenient way to track your money. It can be either a pen and a notepad or a spreadsheet on your computer. Whatever you pick, make sure it's readily accessible, simple, and clear to understand.
2. Set a Deposit Limit
The best online bingo sites and casinos let you set a deposit limit. It is part of a Responsible Gambling Policy of a bingo website. It enables you to keep track, how much you are crediting in your bingo account every time.
Check out this gaming feature in your account area or on the cashier menu section. You can set daily, weekly, or even monthly limits in it.
For example, when you set a £20 a month limit, the site will restrict taking any more deposits past that point.
Blimey! what a great tactic to force yourself to stick to a budget!
But, remember, if you make a withdrawal, the limit will reset.
3. Keep a Reminder
Place a reminder for the budget on the screensaver on your phone (since most people play bingo on smartphones) that popup after a minute if you're not using it. It acts as a mental nudge about the end of the set budget.
4. Physical Reminder – Tell Someone You Trust
Pick a person you trust, who can hold you accountable to the promise that you made to yourself. That person can remind you about your keeping to your bingo budget.
5. Choosing Time-of-the-Day Matters Most
If you sit in the morning to play, it means you have no relevant plans for the day. You can easily get sucked in, and before you know it, you lost half the day in gambling. Play after a full day's work after 9 pm. In any case, you would be exhausted, mentally tired, and won't play for long. Thus, placing a limit on your spending.
6. Do Not Play Each Day
Even if you have set a daily budget, quit playing daily. You will end up saving some of it, which can roll over to the following week. It also reduces the chances of your becoming an addict.
7. Treat It Like Your Household Budget
The way you budget every month for food, bills, and rent, apply the same approach to your online bingo budget. It will make you more responsible and stop you from getting carried away.
Whenever the question of playing bingo on a budget comes, the first issue many players face is how to make it last.
How to Stretch Your bingo Budget?
When you make a deposit, make a point to look for the best available options. Here are some ways to make the most of your budget—whether it's £10, £20, or £30.
Get The Most From A £10 bingo Budget-
After you have checked out all the sites and picked the bingo site suitable for you, make your first deposit of £10. Most of them will give you first-time bonuses between 100% and 500%. Say, you got a 200% bonus, so now you have a £30 budget to play.
To make maximum use of your bingo budget –
Play Free bingo Games – Check the schedule of the online bingo site to find out when you can play the Free bingo games. It includes the room(s), timings, and prize details. It allows you to collect extra cash (if you win), but then you need to play as many games as you can.
Low-Value bingo Games are games with low stakes, such as Penny bingo and 5p or 10p games. It helps you strategise how many tickets you need to buy. You can buy a lot more cards with your budget, with such a low price. It boosts your chances of winning prizes.
Chat Games – In a chat game, a Chat Host plays with you in the bingo chat room, like "I Spy." They use the chat box to play Chat Games like a lucky number, pick a number between 1-90, etc., Bonuses can vary depending on the game, but with every correct answer, you win a minimum bonus of £1.
TIP- Don't play for Jackpot. Play with various bingo tickets to boost your chances of winning.
Get The Most From A £20 bingo Budget
A bigger budget means a bigger depositing bonus. So, if you have a bingo budget of £20 to spend, but you want it to last for at least five days, apart from using the above tips,
Play Fixed Games – It means you are guaranteed the prize amount stated. It costs less than £1, as most players overlook these games for games with substantial prizes. Play these games between 7 pm – 9 pm, which guarantees a payout of a minimum of £50.00.
TIP- Consider slow-playing the game, using one ticket at a time, and keep an eye on the patterns to make your strategies with winning ratios.
Get The Most From A £30.00 bingo Budget
With a budget of £30 plus say, you get a 300% depositing bonus – it makes a total of £90 to play.
It might seem a lot of money, but if you play daily, you can lose it quickly!
Henceforth, prepare a budget to make it last for one week. Along with the tips for smaller bingo budgets, go for
Free bingo Games between 6 pm and 11 pm that have substantial prizes.
Jackpot Games – Play in a room that offers a progressive jackpot with at least 40 or fewer. The prizes range in such games from – about £200 to £4,000 or more.
Value Games – Stretch your budget by playing a mixture of differently priced games to increase your chances of enhancing your balance.
Promotional Games – They are like fixed prize games but offer higher rewards. Like – Nifty Fifty – It involves guaranteed games offering £50 per round for a limited time.
TIP Set a daily limit, play fewer tickets, and always confirm the rules before playing it.
Conclusion
Don't panic if you go over budget!
Such mistakes can happen, but going over the budget must be considered a warning sign. Whichever methods you use to enjoy bingo responsibly, make a point to use sites with good reputations and those with options to help players. Having the right strategy will enable you to boost your chance of winning. Moreover, when you play bingo on a budget, you can have more fun while playing and prevent overspending.