Bingo was mostly used to be played at tea parties, clubs, bars, and family gatherings, but now, it is enjoyed by many people across the world online.
Whether it is an online or offline game, you must have heard those funny, distinctive nicknames that bingo callers use to call bingo numbers. Some of them rhyme, some are popular phrases, and some are just plain old slang.
Do you ever get confused between "two little ducks" or "get up and run"?
Let us help clear all your bingo related confusions with this ultimate guide!
Bingo has been a socially enjoyable game for everyone, and the nicknames keep the game interesting. The bingo calls kept evolving as the new popular culture, music, and other references (connected to younger generations) influenced the game.
Before we talk about different bingo calls, let us quickly go over the basics of bingo to refresh your memory and pique interest for those who have never played it before.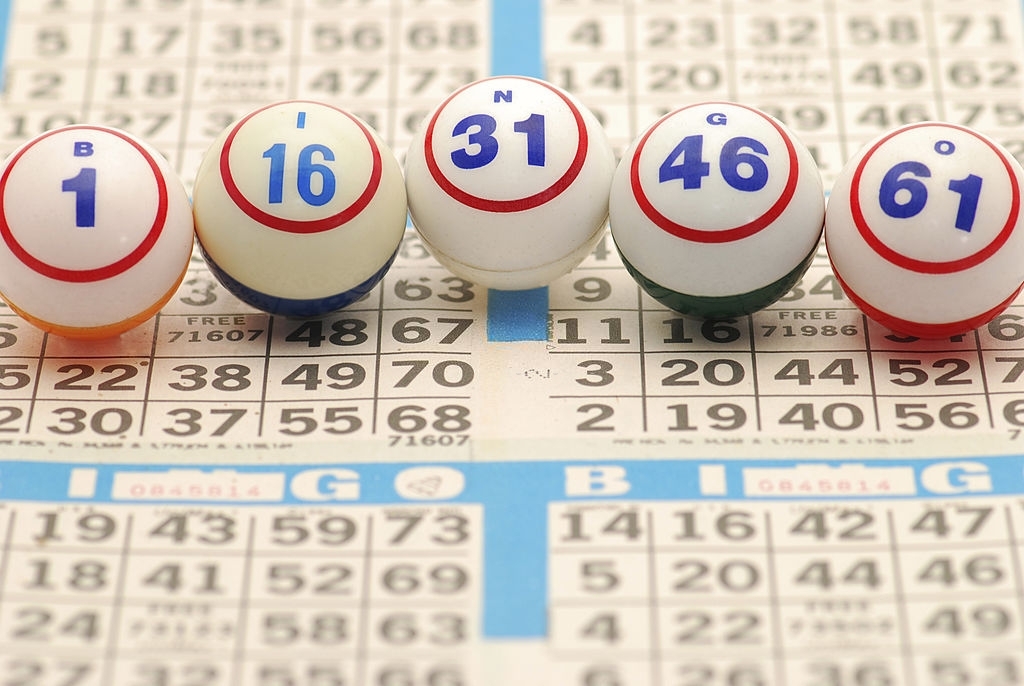 Bingo is a pretty simple game and has been called by many different names like lotto, beano, keno, tombola, and housey-housey. However, the overall gameplay always remains the same.
It is played by striking off the numbers that are on your ticket when the numbers for the bingo are called out. If you cross-off all the numbers on your ticket before everyone and shout out "Bingo", and you win!
The concept of bingo calls began as a way to clarify all 90 bingo numbers on the board. When you hear '32' or '52' from a far distance, it all sounds the same. So, nicknames were introduced which served as a way to tell the two numbers apart.
The History
It originated in Lo Gioco del Lotto D'Italia, the original Italian lottery, first played in 1530. The game evolved throughout Europe into the 1800s then drove over to the US with early migrants and became popular in the early 1900s.
Later, the game came back to the UK in the 1950s, but many believed that it was taken from a 1930s army game known as Housey-Housey, played by servicemen during World War II. The nicknames originated in military terms, rhymes, and slightly earthy jokes.
Yes! that explains why so many bingo calls have military references!
Over the years, bingo spread outside London, and it took on more regional meanings with additions of rhymes, popular-phrases, and pop culture references.
The popularity of the game increased so much that in the 1960s, even celebrities used to be bingo callers. The iconic National Bingo Game Caller of The Year competition that continued till 2007 returned after a twelve-year break in 2019 with Buzz Bingo, at Great Park in Birmingham.
Nowadays, you don't have to go to a brick and mortar bingo hall to enjoy it. There are some of the best online bingo websites that are fully regulated and licensed by the UK Gambling Commission, where you can enjoy playing the game.
To learn more about various Bingo calls used in the game, let's dive a little deeper and explore various bingo calls, their origins, meanings, and their quirky references. It will help in clearing your confusion about different bingo calls used by bingo callers. (including virtual bingo callers)
How Many Different Bingo Calls Are There?
There are a total of 90 numbers for bingo, that bingo callers use with a different combination of rhyming, slang, puns, and cheeky phrases.
Here is the Approved List of Bingo Calls in the UK:
| | | | |
| --- | --- | --- | --- |
| 1 - Kelly's Eye | 2 - One Little Duck | 3 - Cup of Tea | 4 - Knock at the Door |
| 5 - Man Alive | 6 - Tom Mix | 7 - Lucky Seven | 8 - Garden Gate |
| 9 - Doctor's Orders | 10 - Cameron's Den | 11- Legs 11 | 12 - One Dozen |
| 13 - Unlucky for Some | 14 - Valentine's Day | 15 - Young and Keen | 16 - Sweet 16 |
| 17 - Dancing Queen | 18 - Coming of Age | 19 - Goodbye Teens | 20 - One Score |
| 21 - Royal Salute | 22 - Two Little Ducks | 23 - Thee and Me | 24 - Two Dozen |
| 25 - Duck and Dive | 26 - Pick and Mix | 27 - Gateway to Heaven | 28 - Overweight |
| 29 - Rise and Shine | 30 - Dirty Gertie | 31 - Get Up and Run | 32 - Buckle My Shoe |
| 33 - Dirty Knee | 34 - Ask for More | 35 - Jump and Jive | 36 - Three Dozen |
| 37 - More than 11 | 38 - Christmas Cake | 39 - Steps | 40 - Naughty 40 |
| 41 - Time for Fun | 42 - Winnie the Pooh | 43 - Down on Your Knees | 44 - Droopy Drawers |
| 45 - Halfway There | 46 - Up to Tricks | 47 - Four and Seven | 48 - Four Dozen |
| 49 - PC | 50 - Half a Century | 51 - Tweak of the Thumb | 52 - Danny La Rue |
| 53 - Stuck in the Tree | 54 - Clean the Floor | 55 - Snakes Alive | 56 - Was She Worth It? |
| 57 - Heinz Varieties | 58 - Make Them Wait | 59 - Brighton Line | 60 - Five Dozen |
| 61 - Bakers Bun | 62 - Turn the Screw | 63 - Tickle Me 63 | 64 - Red Raw |
| 65 - Old Age Pension | 66 - Clickety Click | 67 - Made in Heaven | 68 - Saving Grace |
| 69 - Either Way Up | 70 - Three Score and 10 | 71 - Bang on the Drum | 72 - Six Dozen |
| 73 - Queen B | 74 - Candy Store | 75 - Strive and Strive | 76 - Trombones |
| 77 - Sunset Strip | 78 - Heaven's Gate | 79 - One More Time | 80 - Eight and Blank |
| 81 - Stop and Run | 82 - Straight on Through | 83 - Time for Tea | 84 - Seven Dozen |
| 85 - Staying Alive | 86 - Between the Sticks | 87 - Torquay in Devon | 88 - Two Fat Ladies |
| 89 - Nearly There | 90 - Top of the Shop | | |
Bingo Calls Based on Historical Reference in the UK
There are many historical references in bingo lingos that come from the 1950s and 60s. Take a look at several top historical references in bingo calls here -
1 - Kelly's Eye: It has a cloudier origin. Some base it on a comic strip Valiant, published between 1962 and 1976, where the character Kelly owned a magic amulet in the shape of an eye. Others refer it to Ned Kelly, one of Australia's greatest folk heroes, and use this phrase as military slang.
9 - Doctor's Order: It originated from World War II when British doctors prescribed 'number nine pill' to soldiers with digestive issues. So, it became the slang term for laxative pills.
10 - Cameron's Den: It references number 10 Downing Street and bingo caller often use current Prime Minister into this call like "Cameron's den," after David Cameron, "Tony's den" for Tony Blair, and "Maggie's den" for Margaret Thatcher.
21 - Royal Salute: It refers to the 21-gun salute presented at the royal and military ceremonies in the UK.
30 - Dirty Gertie: Taken from a humorous song - "Dirty Gertie From Bizerte," by World War II soldiers.
49 - PC: This bingo calling got picked from the wartime radio show named "The Adventures of P.C. 49,". It aired from 1946–53 about an unconventional police constable solving cases in London that gained a lot of popularity.
56 - Was She Worth It? In the 1950s, the cost of a marriage license was five shillings and sixpence. Women players used to shout back "every penny!" in response to this bingo call.
76 - Trombones: Based on a song from the 1957 musical 'The Music Man.'
Bingo Calls Based on Rhymings
One of the things that you can notice about bingo calls is that most of them rhyme.
That's not a coincidence!
More than 50 of them have names that rhyme with their numbers like '15 Young and Keen', '42 Winnie the Pooh', or '85 Staying Alive.' It makes the bingo calls more catchy, likeable, and memorable for both the caller and the players.
Bingo Calls Based on The Bingo Numbers Shapes
The shape of numbers became a significant contributor to many bingo calls like 'Two Little Ducks 22', and 'Legs Eleven 11.' These became the instantly recognisable bingo calls as the number two looked like a little duck. Similarly, the number 55 - "Snakes Alive" - five looks like a live snake. Bingo calls based on the shapes of numbers -
44 - Droopy Drawers: One of the funny bingo numbers, as the visual representation of the number four, looks like baggy underwear. The players always laugh whenever the bingo caller says it.
69 - Either Way Up: Also, known as "the same both ways". If you flip each of the numbers upside down, they remain the same, hence the bingo call.
77 - Double Hockey Sticks: Another visual nickname based on the shape of the number - an upside-down hockey stick. It's also called "double sevens," "lucky sevens," or "two little crutches."
88 - Two Fat Ladies: Another funny bingo number, wherein eight resembles a fat lady. So, it is like two large ladies sitting next to each other.
Bingo Calls Based on Popular References or WordPlays
These bingo calls do not have any specific famous references, but obvious to remember and easy-to-use wordplays like counting the dozens - number 12 - "one dozen," 24 -"two dozen," and it goes on up till "seven dozen" at the number 84.
Some obvious bingo calls references -
7 - Lucky Seven: The number seven traditionally considered lucky.
13 - Unlucky for Some: The number thirteen traditionally considered unlucky.
14 - Valentine's Day: 14 of February Valentine's Day
16 - Sweet 16: One of the most significant birthdays for teenage girls
18 - Coming of Age: The age when teens become adults, get voting rights. That's the reason why some bingo callers also use the slag "now you can vote."
20 - One Score: An old word for the number 20 - Score, referred to Abraham Lincoln's - Gettysburg Address: "Four score and seven years ago."
65 - Old Age Pension: It represented the traditional age when people retire and started collecting their pensions.
59 - Brighton Line: It takes a person to travel 59 minutes by train from Brighton to London. It's also called route 59, thus the slang.
52 - Danny La Rue: It took reference from a modern pop culture icon, based on the Irish singer known for his cross-dressing.
90 - Top of the Shop: A nickname for the last bingo number. Bingo callers also call it - "the end of the line," or "as far as we go."
Bingo Calls Around the World
While most of the bingo calls originated in the UK, some got picked around the world like
6 – Tom Mix: Based on a movie star from silent movies.
45 – Cowboy's friend: Old significance of wild west - named after a Colt 45 revolver
42 – The street in Manhattan: Bingo call named after the 1933 movie called the 42nd Street
77 – Sunset Strip: Based on a US TV show from the 50s and 60s.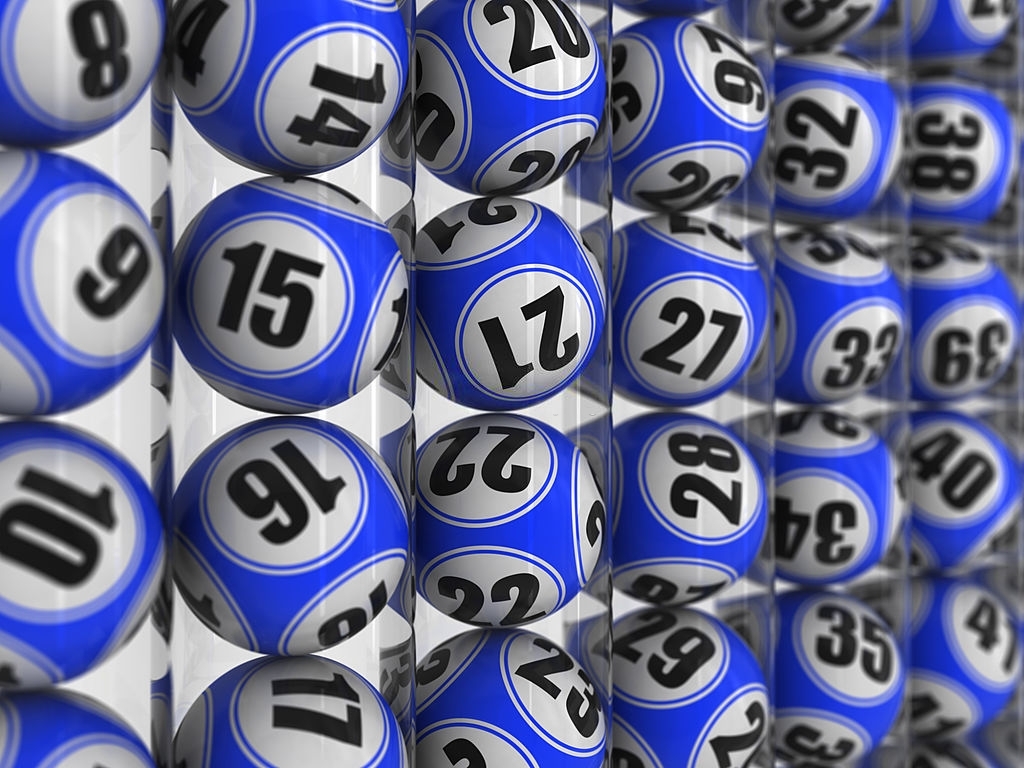 The internet era has also added to various bingo calls making it furthermore popular. The rise of bingo in pubs and coffee shops continue to modernise bingo nicknames around the UK. The online bingo callers use many ways to appeal to youthful audiences and create bingo calls hilarious and highly entertaining. Some land up even being a little controversial too.
8 – Tinder date
17 – Selfie queen
22 – I don't know about you: Bingo Call made after a Taylor Swift song named 22.
32 – Jimmy Choo
48 – Tag a mate
69 – Netflix and Chill
71 – J-Lo's Bum
The online bingo has brought players across the globe together who can chat with each other about the game. They can even create some funny bingo nickname variations and popularise it.
For playing bingo online, create an account -
Filling your details in the form
Choosing a username and password along with a security question
Picking preferred currency, and then set a daily/weekly/monthly deposit limit
Agreeing to mentioned terms and conditions as per the UK Gambling Commission
These bingo nicknames create a sense of community in the bingo world. Now with easy access to the internet, people across the globe can not only compete with each other but have a fun time throwing out different calls and joke around with the numbers.
Whether you play it online, in a bar, or at a bingo hall, the people connected to it always enjoy and have a bloody good time! For this reason, bingo has been one of the top gambling games in the U.K. if not in the world!