What bingo sites can you use PayPal?
Last Updated on , written by Amelia Cassiday
Many bingo sites now have a wide range of payment methods that players can use for both making deposits and withdrawals and one of the most popular options is PayPal.
Since the emergence of the fintech industry over 15 years ago, PayPal has effectively led the way where e-wallets are concerned and is available in many countries around the world, proving to be a highly efficient way for people to make deposits and withdrawals.
All that is needed is for people to connect a bank account to their PayPal account and all transactions are subsequently linked.
More and more bingo sites have started to include PayPal as a banking option and below we explore the best ones that cater for this, with these all available here at BingoSites.
Let's take a look at the best bingo sites that offer PayPal as a banking method!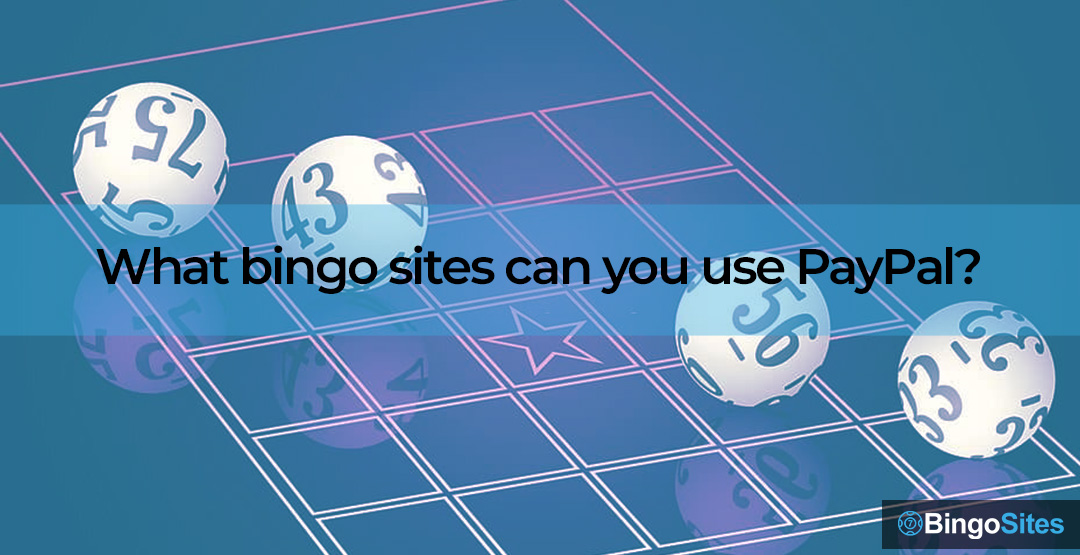 Swanky Bingo
This bingo site is all about glitz and glamour, reflected by the homepage, which has a very distinctive feel about it, featuring a roulette wheel that players can spin to subsequently land on a promotion, which helps to add to the fun of the site. While there are of course other payment methods available, Swanky Bingo offers the PayPal option to players.
MrQ Bingo
A popular bingo site that has simplicity right at its very heart, this is no different when it comes to payment methods. PayPal could not be any simpler to make deposits and withdrawals at MrQ with the convenience proving attractive for its players.
With a fluid user interface with blue and white branding, MrQ Bingo is many players' choice of bingo site and it is easy to see why.
Robin Hood Bingo
With a unique theme that focuses firmly on the legend of Robin Hood and associated quirks. Robin Hood Bingo also offers players the option to use PayPal as an option, which is easy to find when players register their details.
Ted Bingo
Boasting a wheel that players can spin on the homepage for a chance to win a mega jackpot, this could be in their PayPal account within minutes if they strike it lucky, however, players can also be enjoying the many other bingo games that Ted Bingo has to offer, within seconds of making a deposit via their PayPal account.
Buzz Bingo
Very solid site courtesy of online gambling giant, 888 Holdings, Buzz Bingo offers players a lot of options in terms of both games, promotions and of course payment methods. These include PayPal.
Players will encounter a seamless experience at Buzz Bingo when it comes to finding this deposit option and can get started almost immediately upon registering.
Moon Bingo
888 strikes again with a very pleasant, no-frills bingo site where players will find it easy to make a deposit and also withdraw via Paypal.
With a minimum deposit of just £5 as well, players can do this using their PayPal account and be playing a low fee entry game within seconds.
Silk Bingo
Perhaps one of the most luxurious bingo sites available to players, it often comes as a surprise to most that PayPal is available as a payment option here.
However, the user journey from visiting the homepage to registering and then depositing via PayPal is seamless and players can be enjoying the many advantages of the site in minutes.
888 Ladies
A leading bingo site, for many reasons, it may hardly come as a surprise that you can find PayPal as a banking option here and as with many sites that fall under the 888 umbrella, players will find the process highly functional and easy to navigate. The number of free play games that 888 Ladies offer means that players don't even need to make a deposit at all.
Wink Bingo
Another site that is on the rise, the diverse selection of payment methods is one of the advantages that Wink Bingo offers.
PayPal deposits and withdrawals take mere seconds and players will likely already have an idea about the game they are going to play, thanks to the well-displayed options on the site's homepage.
What are the advantages of using PayPal?
There are a number of advantages for players who prefer to use PayPal as a banking method at bingo sites, which helps to enhance their overall gameplay.
The first is the sheer convenience of making a deposit and withdrawal at a bingo site using PayPal because all transactions are quick and easy.
In addition, for the more security-conscious players, PayPal also has an extra layer of security, which protects all financial transactions.
All bingo sites, by law, are required to have encryption technology in place, though players may prefer to take extra precautions, by using PayPal.