Staying Safe When You Play Online Bingo
Last Updated on , written by Amelia Cassiday
You will find that the vast majority of online bingo sites are completely safe, especially when you play at one of our top 10 best bingo sites. There are some important things you can do to ensure you are always safe though, and these are discussed on this page. They're not big things, and they certainly won't affect your enjoyment of the game, so everyone should implement them in their play. So, here are five things you can do to keep safe when playing bingo online…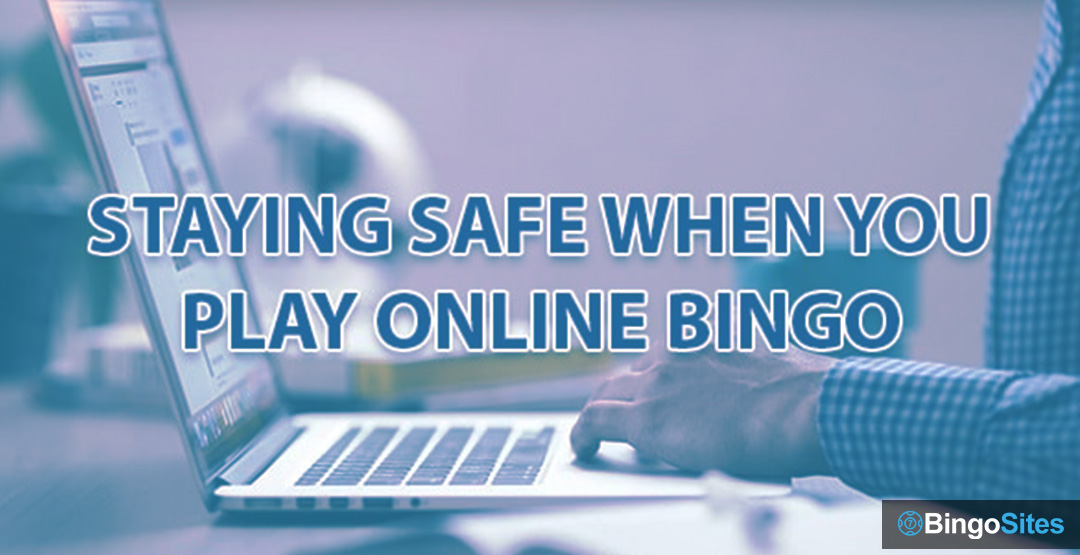 Only Play at Sites Regulated by the UKGC
The UK Gambling Commission is the organisation responsible for regulating all gambling sites that accept UK players, so you must look for their logo at the bottom of every homepage. Seeing the logo means that you'll have a resource to use should you ever run into problems at a bingo site – 99.9% of people never have problems, but it's nice to know that there's somewhere to turn if you do have a problem or complaint.
Look Out for eCOGRA
Another organisation to look for is eCOGRA, as they're an organisation that checks the fairness of games at an online bingo site. Every gambling game relies on something called a random number generator, and these ensures that every ball drawn or card turned is completely random, giving all players the same chances of winning. So, if you see the eCOGRA logo displayed at a bingo site, you can be sure that it will be a completely fair place for you to play.
Never Save Details on a Mobile
Mobile gambling is becoming more and more popular, and there are loads of fantastic mobile bingo sites for you to choose from. While it is reasonably safe to save your details onto your desktop device, it's not quite as safe to do so with a mobile device. This is simply because there's more chance of you losing a mobile device, and do you really want someone picking up your device and gaining access to your personal information?
Only Use Sites with SSL Encryption
Just like when you are shopping online, you should only ever play at an online bingo site that offers SSL encryption for all transactions. Doing so will mean that you are always protected, as third parties won't be able to access your banking details and therefore won't be able to commit any fraud against you. Every site we recommend offers SSL encryption to players – we'd never recommend a site that doesn't.
Be Careful When Using Wi-Fi
The last point we want to make also concerns mobile gamblers. We would always recommend that those using their mobile should only ever input their personal details when connected to an internet connection that they trust, and never when they are connected to a random Wi-Fi. This is because it is conceivable for your details to be intercepted when you're using a Wi-Fi network you don't trust. So, add funds to your account only when connected to a connection you can trust.
So, there you have it – five ways in which you can improve your safety when you play bingo using a desktop or mobile device. The most important way to stay safe is easy to point out though, and it's this: only ever play at one of the online bingo sites we recommend. There are loads of great online bingo sites recommended by our team, so why not read through the reviews today and find the online bingo site that is absolutely perfect for you?