Recent Developments at Cozy Games
Last Updated on , written by Amelia Cassiday
Take a look through this page to find out what has been happening recently at Cozy Games, one of the biggest online bingo software providers in the world.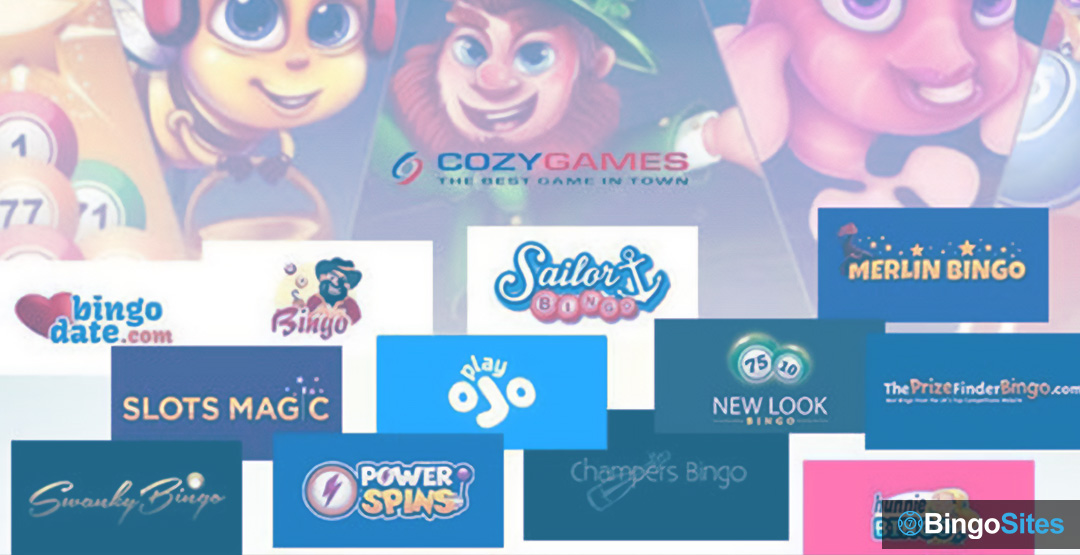 If you've read through this site before, you'll already know that we love Cozy Games bingo sites, thanks to the great software this company provides. Well, things have just got even better at Cozy Games sites, as the company has made a few really important changes, which you can find out about below…
New and Improved Welcome Bonus
Those who've played at a Cozy Games site before will probably be familiar with the £15 no deposit bonus. Well, it's time to say goodbye to that promotion, as it has now been replaced by seven days of free bingo action! This promotion allows you to play up to £3,000 of free bingo in your first week at the site, and you can win real money when you do. Just head to the Newbie Bingo Room when you join and you'll be able to start playing straightaway.
Now Offering NetEnt Slots
Another really exciting recent development is this: Cozy Games are now offering slots from NetEnt at their various sites. This is massive news, as NetEnt is one of the best-known online slots companies in the world, and the addition of NetEnt games means that everyone gambling at a Cozy Games site will now have loads more to keep them entertained. What's more, gamblers will also have the chance to win some huge prizes, as the jackpots at NetEnt slots can be in the hundreds of thousands, or even the millions.
£10 Minimum Withdrawal
One of the complaints levelled at Cozy Games when it first came to prominence was the fact that the minimum withdrawal amount was £50 – a figure far too high for most bingo players to ever reach. This improved when they lowered the figure to £30, but they've now finished the job and brought themselves into line with the other names in the business. So, you'll now only need to have £10 in your account to initiate a withdrawal – a far better figure for the majority of online bingo players. The cap on weekly withdrawals has also been raised, which is great news for anyone winning big prizes at a Cozy Games bingo site.
PayPal Now Offered
The last piece of news is this: you'll now be able to deposit and withdraw at most Cozy Games bingo sites using PayPal. This should be fantastic news for many people, as most people already have PayPal accounts, so depositing and withdrawing will now be easier than ever. Of course, you should check your chosen site for fees, as well as PayPal's terms and conditions, before choosing to use PayPal at any online bingo site.