How to Play Bingo with PayPal
Last Updated on , written by Amelia Cassiday
Choosing an online bingo site requires more than just good games and promotions, as convenience, security, and banking also play a major role. While regulatory bodies such as UKGC and eCOGRA usually take care of fairness, finding a bingo site that provides all the convenient features, is really up to each player, ensuring it hits the mark in terms of personal requirements.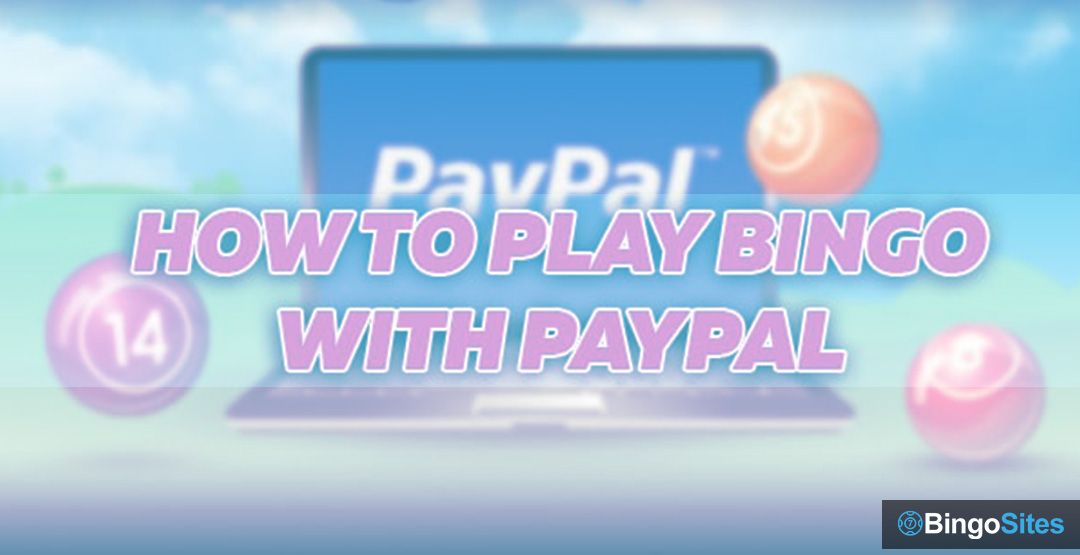 One of the most popular bingo payment options is PayPal, as it remains the biggest and most trusted online transactional system in the world. PayPal is a preferred UK payment option for a variety of gambling sites, including sportsbooks, casinos, and of course, bingo sites.
How to Choose a PayPal Bingo Site
Good PayPal bingo sites can often be a bit harder to find than other online payment options such as Neteller or Skrill. Moreover, the ones that do provide the feature might not always meet the other requirements in terms of gaming, promotions, and other benefits. The best way to find a trustworthy, respectable, and fair bingo site that offer PayPal is to use review sites like ours.
Our in depth reviews show you which top UK sites offer PayPal and also cover the finer details about each establishment, showcasing everything they provide. The result? You get to choose from only the best UK online bingo sites that offer the convenience of PayPal.
All About Depositing with PayPal
Once your new account is active, visit the banking page and select the PayPal deposit method. The procedure works the same as that of any site that accepts PayPal, meaning the higher level of security still forms part of each transaction. Our top recommended UK PayPal bingo sites may also offer great bonus offers and incentive for using PayPal as your payment option of choice.
Once the deposit amount and currency are selected, the casino redirects players to the secure PayPal login page. Enter the account details to login and find the transaction requirements on the page. Once players ensure the correct amount and establishment is requesting the transactions, allow the payment, which automatically redirects players back to the site.
The funds take only a few seconds to appear in the account after approval as seen with any other web wallet at online casino and bingo establishments. Some sites do require a higher minimum deposit or an additional fee for PayPal transactions as the transaction fees are deducted from the deposit value.
Withdrawals require a simpler procedure as the casino would have the payment option saved in your account. Therefore, once a player requests a withdrawal, the bingo site simply requires a few hours to process the payment, after which it appears in the PayPal account within just a few seconds. To see the pending or processing times, visit the banking section of any top-rated bingo sites.
Why Isn't PayPal at All Bingo Sites
One of the biggest benefits from a user's point of view to play bingo with PayPal, is significantly lower usage fees (in some cases none at all). This allows players to make secure deposits with no need to compensate for additional deposit fees. However, this is also a double edged sword as it is usually the recipient that must bear the cost of usage fees. This results in some online bingo sites avoiding the PayPal option altogether as it means less running costs for their books. To avoid wasting time looking for top UK bingo sites that offer PayPal, simply browse through our already tested list of top UK PayPal bingo sites to find the perfect one for your needs.