How to Play Bingo for Free and Win Real Money
Last Updated on , written by Amelia Cassiday
Online Bingo sites provide many great benefits that allow players to take full advantage of the winnings at hand. Obviously, the quality of bingo games that are available play a huge role, but when it comes to scoring some free rewards, it all comes to down to the site, promotions, and the game types the software provides access to.
The idea of scoring real winnings without playing for real cash remains extremely attractive and will for as long as sites keep to their word. The best way to ensure real free cash winnings are available, players need to choose a top-rated Bingo site that offers one of the free real cash winning opportunities. These are wildly popular and aren't hard to find.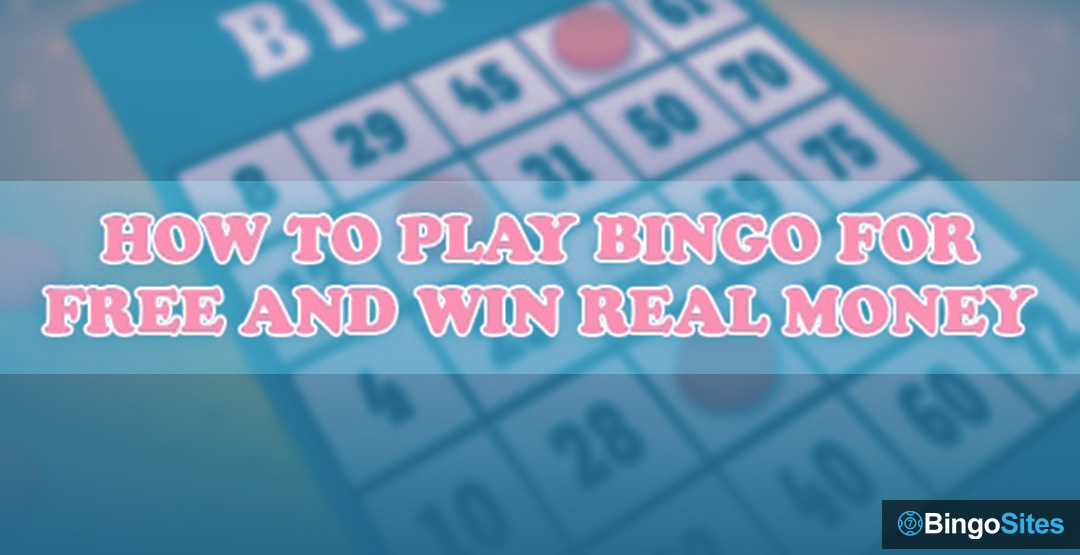 In this article, readers will find out more about how players can access real winnings playing top bingo games without having to spend real money. There are a few things that come into play with these opportunities, including terms and conditions as well as the odds of winning. However, since these opportunities require no risk on the player's end, the opportunity remains worthy of a try, whenever it's available.
Bingo sites with free sign up bonus provide an array of incentives to attract players such as free bingo games and more. Some sites only provide these options for players who've never registered while other sites allow members who've been with the site for years to still enjoy the chance to win free cash.
All About No Deposit Bonuses
No deposit bonuses are the most popular for winning real cash for free as these are just like real cash in your account that's given by the Bingo site. Therefore, players don't need to deposit funds to access the free cash.
These offers are mostly only available to new players, but some bingo sites might provide a no deposit bonus to existing members from time to time. These funds are usually available in the bonus account, meaning withdrawals aren't possible before meeting the requirements of the terms and conditions.
The value of these bonuses are small, but players who enjoy bingo will know that it's all about having the right ticket to win big. With the no deposit bonus, players can choose just about any bingo room and buy tickets for the next round. Therefore, players can choose between a smaller room with lower ticker prices to buy more tickets, but not win huge values, or take more risk by buying fewer tickets, but stand a chance to win big.
The terms and conditions would include the requirements before the funds become real cash, which commonly requires wagering and withdrawal limits. Some sites also include finer requirements, such as time limits on their free offers and/or the need for players to make a deposit before withdrawing.
What Are Free Bingo Tournaments?
Joining a site with a great platform of tournaments is another great way to score real cash rewards for free. Bingo sites with tournaments commonly include free tournaments that allow players to win cash prizes or free tokens that provides entrance to another tournament where real cash winnings are available.
Bingo sites provide various free tournaments that contain all types of games, including anything from 30-ball speed bingo though to multi-level winnings as with 90-ball bingo. Therefore, the games offer a gaming opportunity for all players, making it exciting and well-worth the free chance to win real money.
Terms and conditions are less strict on these games, but would include similar features as no deposit bonuses. Players might be limited to withdrawal values, could only have the opportunity to play other real cash tournaments with the winnings, and might need to make a deposit before withdrawals are possible. Once again, all the terms and conditions are accessible on the tournament information page.