How New Bingo Sites Attract Bingo Fans
Last Updated on , written by Amelia Cassiday
It's not easy being a new bingo site. These sites find themselves trying to compete with the biggest names, and often they don't have the ability to make themselves stand out. There have been some successful new bingo sites in recent times though, and they've utilised a number of different tactics, all of which have been designed to attract players, and to attract them quickly.
But how do successful new bingo sites manage to do it? Well, you should keep on reading if you want to find out…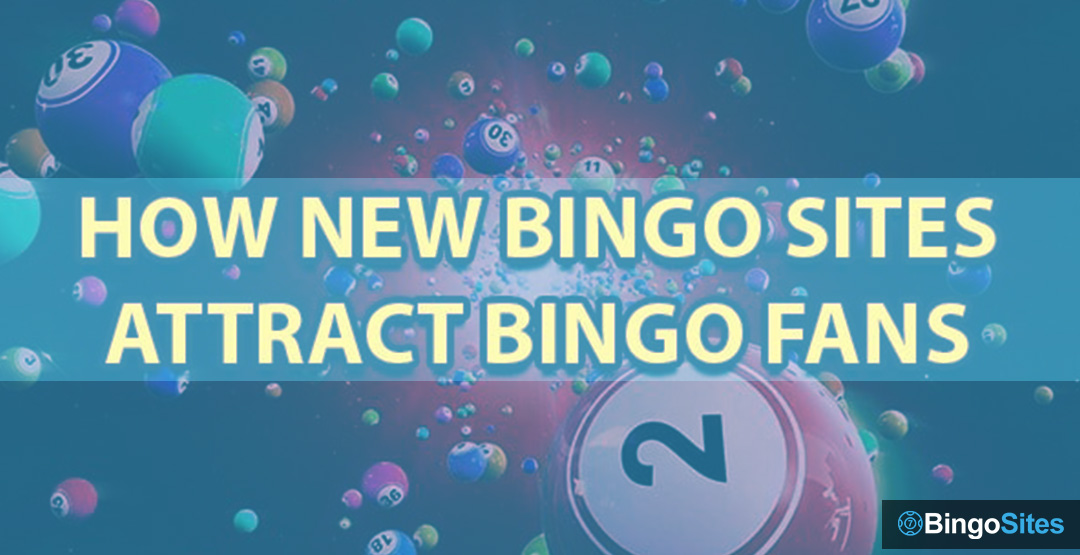 Massive Bonuses and Promotions
The first way in which new sites attract customers is probably the most important. You will nearly always find that new sites offer massive sign-up bonuses to new players, and these are incredibly effective at attracting new players. After all, how many bingo fans can resist the lure of a bonus worth 300% or 400% of their first deposit? Make sure you check the terms and conditions though, just to make sure the bonus really is as good as it seems.
You will also often find that new sites allow you to play for free, in order to give you a taster of how good the site is. This often comes in the form of free tickets to bingo games – they aren't usually for games offering big prizes, however you could still win a few pounds thanks to them. Slots fans will also often get the chance to play for free, as many bingo sites offer free spins on popular slots, even before you have made your first deposit.
Effective Advertising
Nearly all online bingo sites use advertising, however new bingo sites have to be particularly aggressive with their marketing campaigns. Often, they will utilise Google's advertising program, and they'll even target search terms relating to other bingo sites. For example, a new site might appear in the adverts when searching for "Sun Bingo" as they look to poach a few customers from the bigger names in the industry.
Marketing campaigns for new sites are also often really clever or attractive, as they look to cement their name in the minds of bingo fans. So, an advertising campaign could have a cheeky slogan, for example, or it could use a celebrity to endorse the site. Bonuses and promotions will often also go hand-in-hand with advertising, as the site in question plasters their impressive bonuses on every advert it can find.
Offering Something New
The final way in which new sites attract players is this: they try to offer something completely new, which will make them stand out from the rest of the industry. Often this also combines with the bonuses and promotions, as they could offer different types of innovative bonuses to players. Loyalty schemes are also often a great place to be innovative, as the site in question might have a new and exciting way of building up points, or they might offer impressive gifts.
You could also find that the games on offer at new sites are slightly different. For example, you might find a slight twist to the rules in one of their bingo games, or you might find that they're offering an enhanced jackpot. Established sites can sometimes be a little lazy when it comes to introducing new innovations and concepts, so these new sites are helping the industry as a whole by stopping it from becoming stagnant.
So, now you know how new bingo sites attract players, you'll probably want to head off and find the best new bingo site for you. There are new sites often being released by the biggest names in the industry, such as new Cozy Bingo sites and new Dragonfish bingo sites, and you can find the best of them by reading through this website. Once you've picked your perfect site, you'll be just minutes away from playing an exciting game of online bingo!