How to Deposit Using Your Phone Bill
Last Updated on , written by Amelia Cassiday
There are loads of different ways to deposit at an online bingo site, from credit cards, all the way through to e-wallets, like PayPal and Neteller. There's one method that is really starting to gain popularity though, and it's this: the ability to use your phone bill to make a deposit. When you play mobile bingo pay with phone bill is a fantastic choice, as it offers speed, convenience and low costs, but how exactly do you deposit in this way? Well, keep on reading and you'll find out…
The first thing to say is this: you will not have to create an account with anyone if you want to use your phone bill to deposit – unlike e-wallets, which require an account in order to be used. Instead, everyone with a mobile phone will be able to use the system, regardless of the network they are on. This is because pay by mobile is offered by all of the UK's major networks, including EE, O2, Vodafone and 3.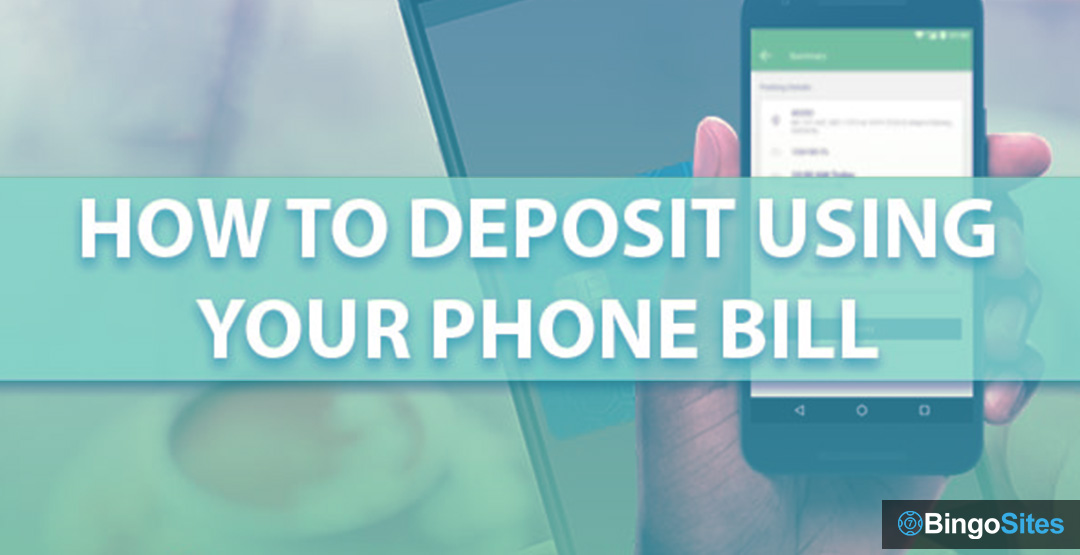 So, the first thing you'll need to do is head to your chosen online bingo site and sign-in. You'll then need to head to the depositing section of the site, before then choosing the pay by mobile option. This should be clearly visible, but it could just say Payforit or Boku, as these are the two main pay by phone processors in the UK. Both work in the same way, so you can use the instructions on this page for them both.
The next thing you'll need to do is enter how much money you want to deposit. When thinking about this, it's important to remember to deposit enough for a really fun gambling session, but it is also very important to never spend money you can't afford to lose. If you do find that you are spending more money than you should playing bingo online, we would urge you to seek help from one of the fantastic gambling addiction charities in the UK.
Decided how much to deposit? Well, now you need to input your mobile phone number – double check that you've entered it correctly, otherwise the whole process won't work. Once you have entered your number, hit the submit button and wait for a text to be sent through to you.
There is a slight difference between Boku and Payforit at this stage. If you have chosen to use Boku, you'll need to click a link in the text message to confirm the transaction, while those using Payforit will find a six-digit code in their text. You'll be asked to enter this code in order to continue with the transaction.
Once you have clicked the link or entered your code, you will find that the money is transferred over to your bingo account almost straightaway. You won't have to pay anything at the time either, as the deposit will instead be added to your monthly mobile bill. There also aren't any charges when you use Boku or Payforit, which means you can keep as much money as possible to spend playing your favourite online bingo games.
So, there you have it – an easy guide on how to deposit at an online bingo site using your mobile phone. Now all you need to do is find the best online bingo site that accepts this payment method, and you can do so by looking through our dedicated page on pay by mobile bingo sites. This page has a list of our recommended bingo website – just pick the one that looks best for you.