Can you use credit cards on bingo sites?
Last Updated on , written by Amelia Cassiday
In the Spring of 2020, all online gambling sites available to UK residents banned the use of credit cards for players in a bid to crackdown on gambling problems around the country.
This, of course, applies to bingo sites, which also had to restrict the use of credit cards for customers, because of the dangers that were involved. Upon banning these, it meant that a proportion of the market was either forced to use alternative payments methods or stop gambling altogether because they were relying on using credit that they did not have, which was leading to serious difficulty for them.
A number of gambling sites were also accused of not doing the relevant checks for players, often accepting large deposits without checking the source of funds and as a result, more stringent 'Know Your Customer' (KYC) policies were implemented, with the UKGC (UK Gambling Commission), making this compulsory.
However, there are still a number of alternative payment methods that are available for players at UK licensed bingo sites. Let's take a look at some of the most popular ones.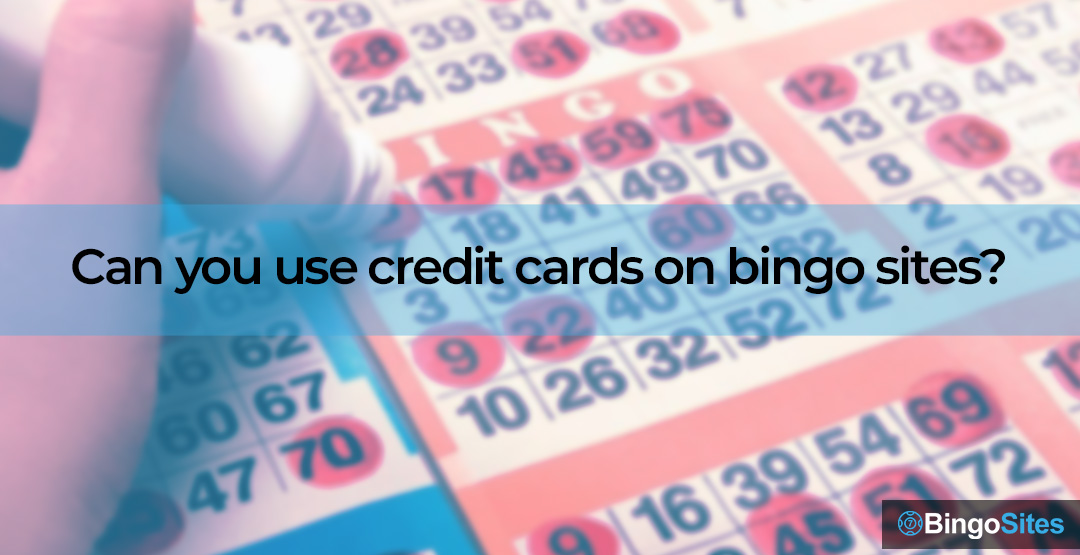 Debit cards
These are still popular with online bingo players, with sites offering this capability across Visa, Mastercard and in most cases Maestro (usually at least two out of three). The beauty of this method is that deposits are instant, however, depending on the bank, withdrawals can take between three and five business days in rare cases.
E-wallets
As the fintech industry has ramped up its technological development, more and more e-wallets have become available to online bingo players. The most popular is PayPal, which is available in most countries around the world, though in the UK market, no fees are involved and transactions are often instant. Of course, there are other e-wallet options, including Skrill and Neteller, however for some sites, if depositing via either of these methods, sometimes welcome bonuses are not activated, so it is always worth reading the terms and conditions of the offer first. ApplePay has become increasingly popular with bingo sites over the last couple of years, with this providing a seamless transaction service and more online brands are starting to offer this to customers as a form of payment.  One of the main advantages of using e-wallets for making deposits and withdrawals at bingo sites is that they add an extra layer of security.
Prepaid cards
Effectively, these offer the most robust security at bingo sites, with many now accepting at least, Paysafecard. This is where players are required to tick this option before being prompted to enter a 16-digit code in order to see their deposit value appear in their online bingo account. While Paysafecards are available at specified retail stores, these are also available to buy virtually, with players sent the code, after buying it for a specific value. Ukash is another prepaid card that is becoming increasingly available – it should be noted that these are deposit options only.
Paybymobile
This payment option is becoming increasingly popular in the online gambling industry, due to the speed and convenience that it offers to players. The way that this works is that if players are participating in an online bingo game on their phone and they want to make a deposit quickly to enter a new game, they simply tick the 'Paybymobile' option, select the amount and then this is then charged to a player's monthly phone bill. Most bingo pay by phone bill sites have a monthly limit as to how much players can deposit using this method (usually £240 and £30 in one transaction), while it is purely a deposit option only.
Cryptocurrency
Currently, only very few bingo sites cater for cryptocurrency payments, via an online wallet, though this could become popular over the next few years. The main accepted form of currency is Bitcoin, which is then converted to the equivalent sterling amount, depending on the market rate. Using this method, players can both deposit and make withdrawals.
Are credit cards likely to be reinstated at bingo sites?
Due to the severity of the problem that arose from players using credit cards at online gambling sites, it is highly unlikely that they will make a comeback. The UKGC acts firmly in the interests of a player's safety and after pressure from charities and the government in the first place to implement a complete credit card ban on gambling companies, this will surely be here to stay.
There were many instances where gambling addicts were stealing credit card information and essentially committing online gambling fraud, while gambling companies were not completing the proper checks, with some subsequently receiving heavy fines or worse.